Custom-Built Bespoke Website Designs That Propel Your Business Forward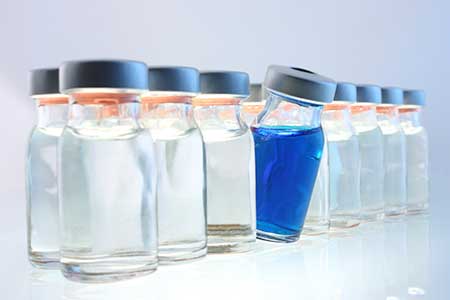 Welcome to Nua, the leading web design company that specialises in creating custom-built websites tailored to your unique business needs. Say goodbye to generic pre-designed templates and hello to a website that truly captures your brand identity, resonates with your target audience, and engages your users.
At Nua, we understand that your business is like no other. That's why we believe in the power of custom design to set you apart from the competition, establish your online presence, and drive real results. Don't settle for a one-size-fits-all approach when you can have a website that is as exceptional as your business.
Why Choose Custom-Built?
Uniqueness: Stand out from the crowd with a website that is tailor-made for your business. Leave a lasting impression on your visitors and make them remember you.
Brand Identity: Your website is an extension of your brand. With a custom design, we ensure that every element reflects your brand's personality, values, and vision.
Targeted Appeal: We delve deep into understanding your target audience, their preferences, and their browsing habits. Our designs are meticulously crafted to captivate and engage your specific audience.
Exceptional User Experience: A custom-built website allows for a seamless user experience, ensuring that your visitors not only enjoy navigating through your site but also convert into loyal customers.
Make your website stand out from the crowd with a bespoke web design.
Until recently, you couldn't get a bespoke web design with a content management system without it costing the earth.
Most website designs are set up with a standardised template which just bolts into a content management system. This has the advantage of being able to set up a website in very little time and with little or no programming language required. The disadvantage is that it is that there is little in the way of individuality and you are inserting your content into a design that anybody else can buy.
Ask yourself, do you want to your website to look like every other site?
Create a unique brand and a unique identity for your website.
A bespoke website is the only way to create a unique look and feel for your site.
Let Nua Web Design Exceed Your Expectations
When you choose Nua, you're not just getting a web design company – you're getting a partner who will go above and beyond to understand your business and deliver exceptional results. Our team of experienced designers and developers will work closely with you to create a website that not only meets your expectations but surpasses them.
Ready to take your online presence to the next level? Contact us today for a consultation and let's discuss how we can tailor a website design exclusively for your business. Don't settle for generic templates when you can have a website that truly represents your brand and drives your success.
Prices start at €1,450 Plus V.A.T.
We have over 10 years of experience in providing professional web design at the right price and can design a site to suit every budget.
Phone us now for more details: 01 442 8817 or Contact Us for More information
Need a custom solution?
Get a quotation for your exact needs