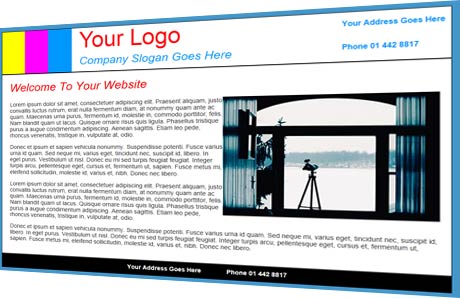 Get your business online with our single-page websites.
Protect your online identity with your company domain name and get e-mail and a web page advertising your services.
You get a professionally designed site that can show information on your company and its products and services. Visitors to your site will be able to contact you online using an email contact us link.
Single Page Website
Free Domain Name
Free Web hosting
Web Page Editor included with Your Web Hosting package, allowing you to make changes to your web page.
Why is it so cheap?
A cheap website does not mean that it has to look cheap. We have already spent time designing the template that will be used to create your site so all we need to do is put in your content and logo and customise the colour scheme.
This gives you a professional one-page website that is professionally designed by a web design company with over 22 years of experience in creating websites.
Need more than a single-page website?
Check out our Low-cost website design and Small business web design packages